Your Strauss Peyton portrait can be finished in a variety of styles. Different finishes are available so you can choose the best one to compliment your home. Whether your home is traditional, modern or contemporary we can design a family portrait to fit your style and personality.
Peeled Emulsion Canvas Portraits
This style of portraiture is achieved by peeling the emulsion from the photographic paper. Under 55,000 pounds of pressure the image is then bonded to an artist's canvas. This gives the portrait depth, dimension and a beautiful reflection of light. This type of photographic rendering is designed to carry on the traditions of portrait artists.
    
Mixed Media Masterworks Portraits
Although we still begin with a camera, this is not a traditional photographic process. These fine art portraits are artistically embellished using a variety of mediums. The combination of a digital rendering, pigment inks, fine art canvas, oils and acrylics creates the richness and depth found in traditional painted portraits. Each piece is handcrafted by our artist and stays true to the likeness of the individuals. The finish is reminiscent of the Old Masters while using today's resources to create a personalized portrait that will be a lasting legacy for your family.
   
Watercolor Portraits
These portraits are finished on a handmade French watercolor paper. The portraits are painted with a similar technique as the Mixed Media Masterworks portraits but are more reminiscent of an impressionistic style of work.
          
Black and White Fine Art Portraits
This style of portrait is photographed in the studio and is a study of the face. A layering process is then used to enhance the highlights and shadows in the facial areas bringing the true character out in the subject. Only then is it printed on Fine Art Paper to last a lifetime.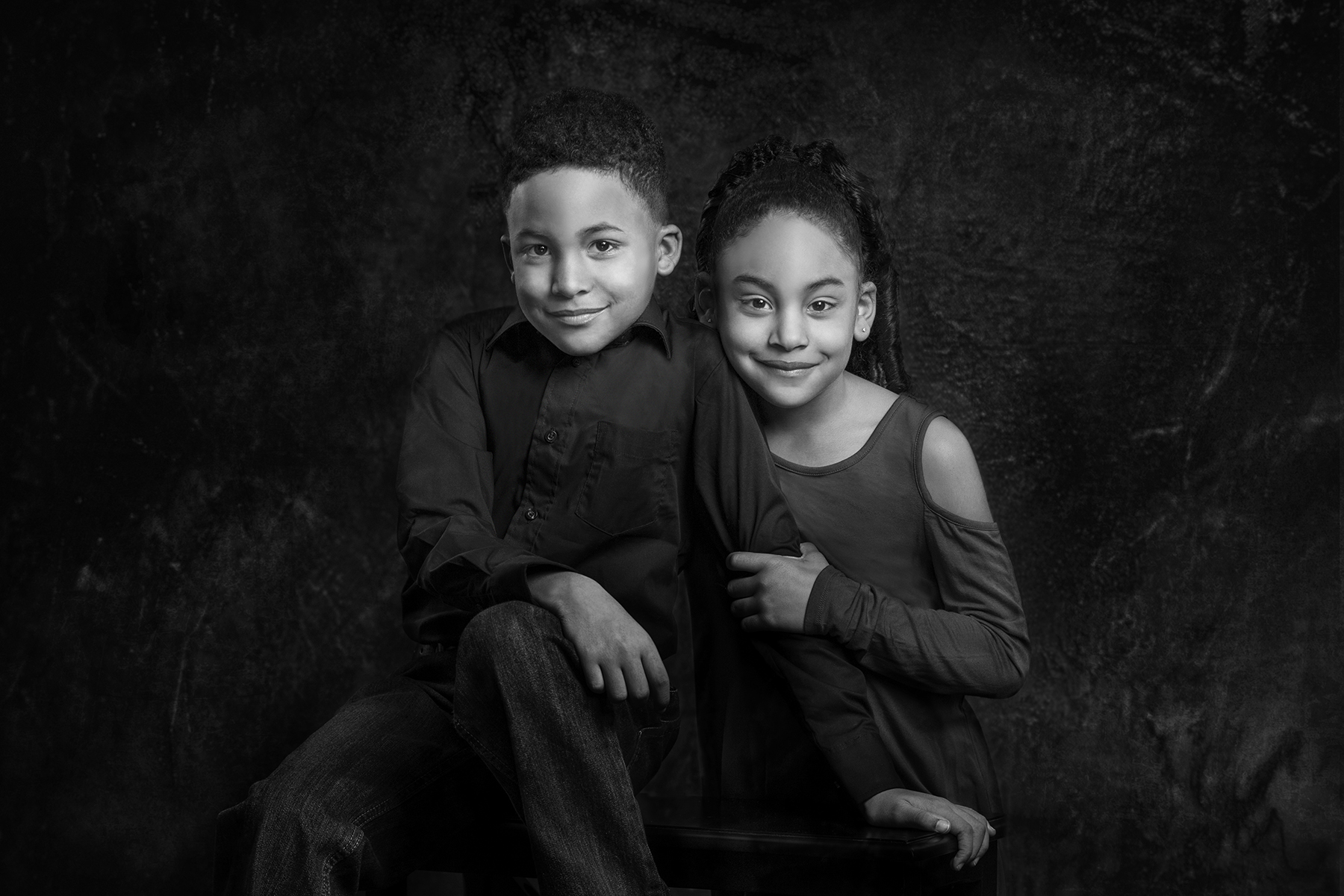 Infused Metal Portraits
Our metal portraits are created using an innovative dye sublimation process. The images are printed directly onto superior aluminum which gives the final piece a beautiful and lasting finish. The metal creates vibrant colors other mediums are unable to produce.